WE ARE HIRING
WORKSHOP TECHNICIAN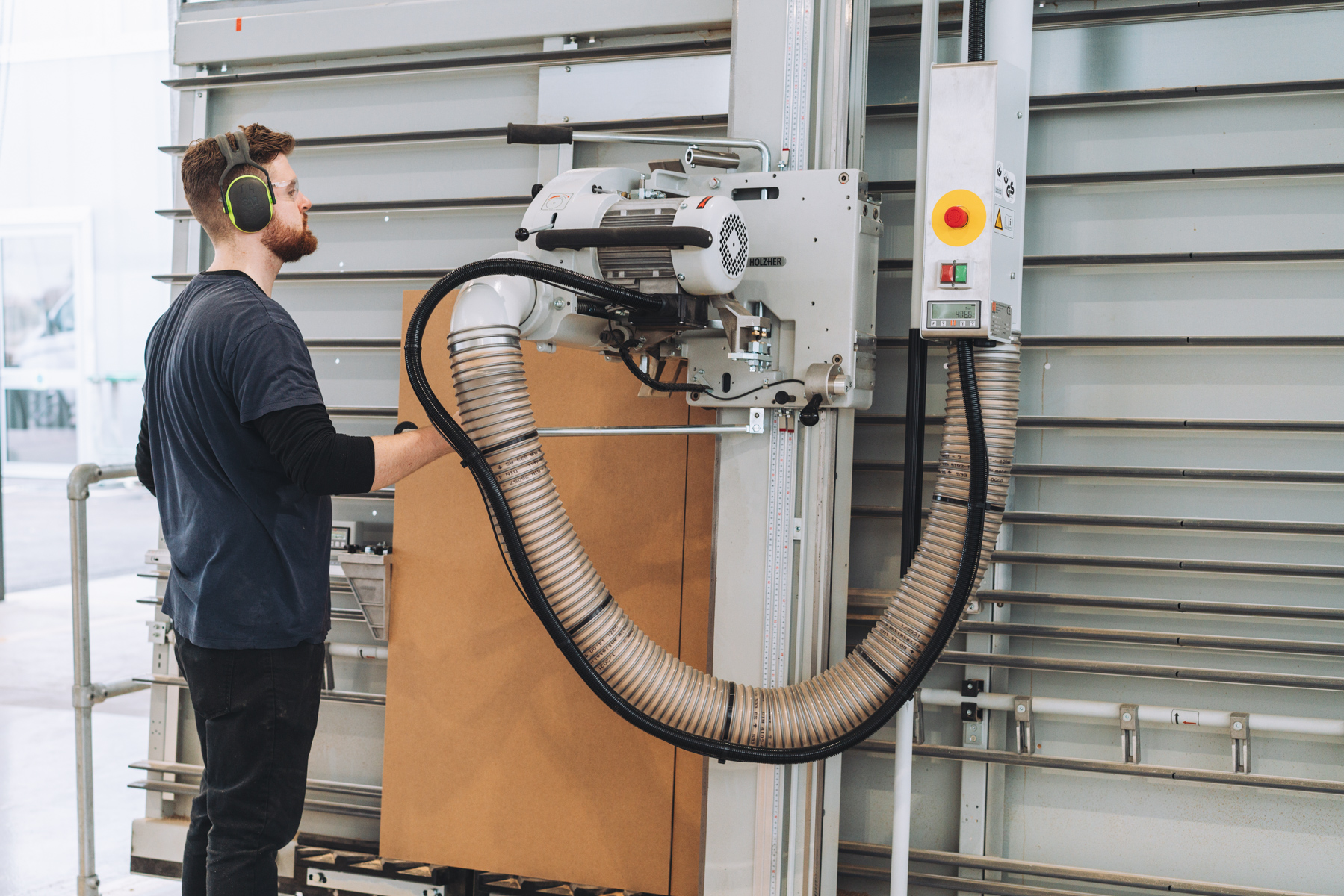 Workshop Technician
 Permanent, full-time
If you've got demonstrable experience of using and maintaining workshop machines, wood and/or metal fabrication skills, enjoy helping others to learn and develop and are meticulous about H&S, then you could be exactly who we're looking for.
Tell me more about the role...
You will be primarily responsible for looking after the workshop, its machines and H&S and to deliver services to our members in conjunction with three other technicians.
This vital role carries operational responsibility for delivering our company's core purpose: to provide makers with safe and open access to professional machines and workspace.
You'll also carry out safety inductions, machine tests, training and will deliver projects for our cutting service.
You'll report to the Operations Manager and will be tasked with supporting new and existing members with all things technical so they're able to use the workshops safely and productively.
What experience do I need?
Experience in using and maintaining workshop machines.
Experience of creating and managing budgets and inventories of workshop assets - machines, tools, accessories, PPE, etc.
H&S knowledge to ensure machining areas are clean, tidy and a hazard-free working environment for all members and staff.
Experience training others on how to use machines in a competent and safe way.
In addition, it's essential that you possess at least one of the following: woodwork experience, engineering experience or metalwork experience.
You must be able to work autonomously, whilst being a productive member of a team and be able to deliver consistently good customer service.
Good communication skills (written, phone and face to face) and basic computer skills (spreadsheets, e-mails, etc) are essential.
What's the package?
This Workshop Technician position offers a basic salary between £29,500 - £31,000 gross per annum, depending on experience.
In addition, you'll get other benefits which include company lunch at the cafe, staff discounts, workshop use and company pension.
You'll work an average of 40 hours a week over five days, including some Saturdays on a rota basis, and will get 28 days annual leave, including Bank Holidays.
Tell me a bit about the company...
Founded in 2012, we are a well-established non-profit social enterprise with a mission to support maker businesses with affordable facilities. Based in north London, our open-access resources include workshops, for wood, metal and engineering, a fabric studio, spray booth, CNC router, CNC mill, laser cutter and 3D printing lab.
As well as all this, we have other support services such as a shop selling materials and consumables and storage units. We also have an on-site kitchen and bar which is the heart of our community.
To apply, please e-mail your CV to info@buildingbloqs.com