LIVING ROOM LIBRARY
LOCATION: FORE STREET, EDMONTON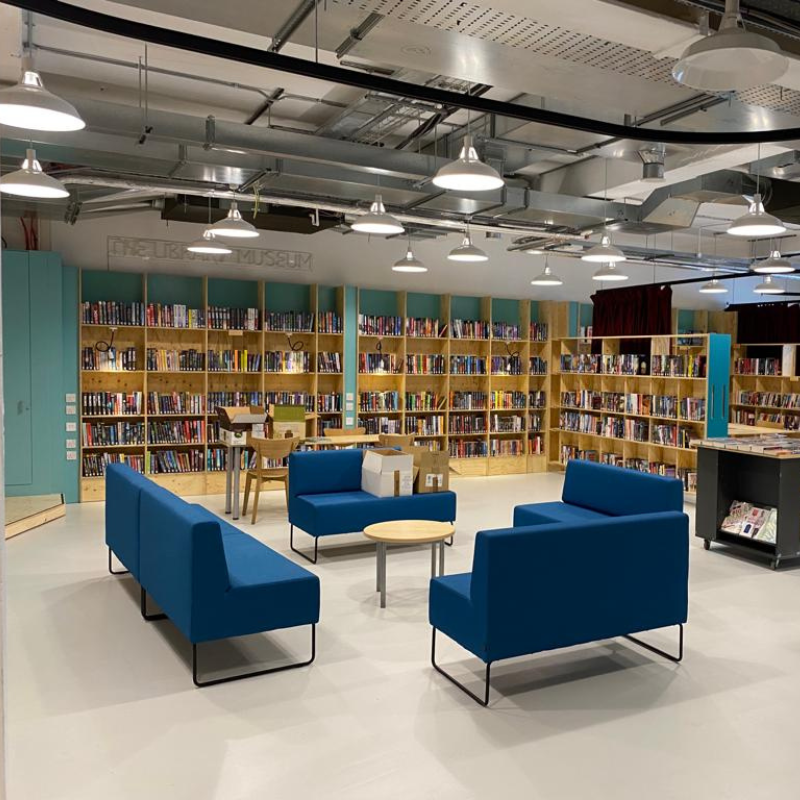 Our specialist fabrication service, Made At produces amazing bespoke commissions for exciting projects every week.
One of our latest commissions was a collaboration with Jan Kattein Architects and Enfield Council to build and fit all the furniture for the newly relaunched Living Room Library on Fore Street, Edmonton. 
This 5-month project had our fabrication team very busy and excited about the huge launch on the 7th July. Showcasing a series of revolving bookshelves and itinerant work installations which transforms into an open space for performances, readings, meetings, training sessions and lectures for the local community. The children's area design exhibits an upraised study hideaway to present a magical reading experience.  
Being part of the Good Growth Funded project, this is a welcome development enriching the high street and offering the community an improved and rich resource.
We are over the moon with how it's turned out. Bloqs power and skill are helping our borough be a better place to live, work, & learn. Go and see for yourself!