WOODWORKING MACHINE TRAINING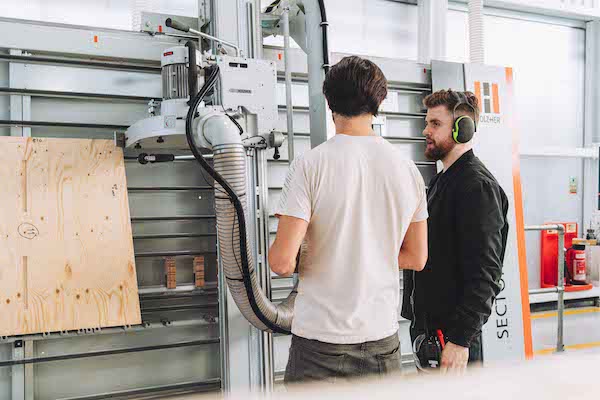 We offer training on every single machine we have at Bloqs.
Get Started Training is designed for experienced makers that want to grow their skills and expand the range of their products.
Get Started Training is an affordable and quick way to try a different discipline or process.
Some of our more complex CNC machines require a period of supported practice after finishing training.
Remember, you must complete training or, if you are already competent, pass an assessment with one of our technicians to be able to use any machines at Bloqs.
Login and choose the right training for you on the Make a Booking section.
PRICE LIST
MACHINE
TIME
PRICE 
(INC VAT)
 
 
 
BAND SAW
30 MINS
£33.00
COMPOUND MITRE SAW
30 MINS
£33.00
CUBE PLUS
30 MINS
£33.00
EDGE SANDER
30 MINS
£33.00
MORTICER
30 MINS
£33.00
PANEL SAW
60 MINS
£60.00
PILLAR DRILL
30 MINS
£33.00
PLANER & THICKNESSER
60 MINS
£60.00
SPINDLE MOULDER
120 MINS
£104.40
WALL SAW
30 MINS
£33.00
WIDE BELT SANDER
30 MINS
£33.00
WOODTURNING LATHE
60 MINS
£60.00