16TH JULY 2022 
BLOQS 10TH BIRTHDAY PARTY
CELEBRATING 10 YEARS OF BLOQS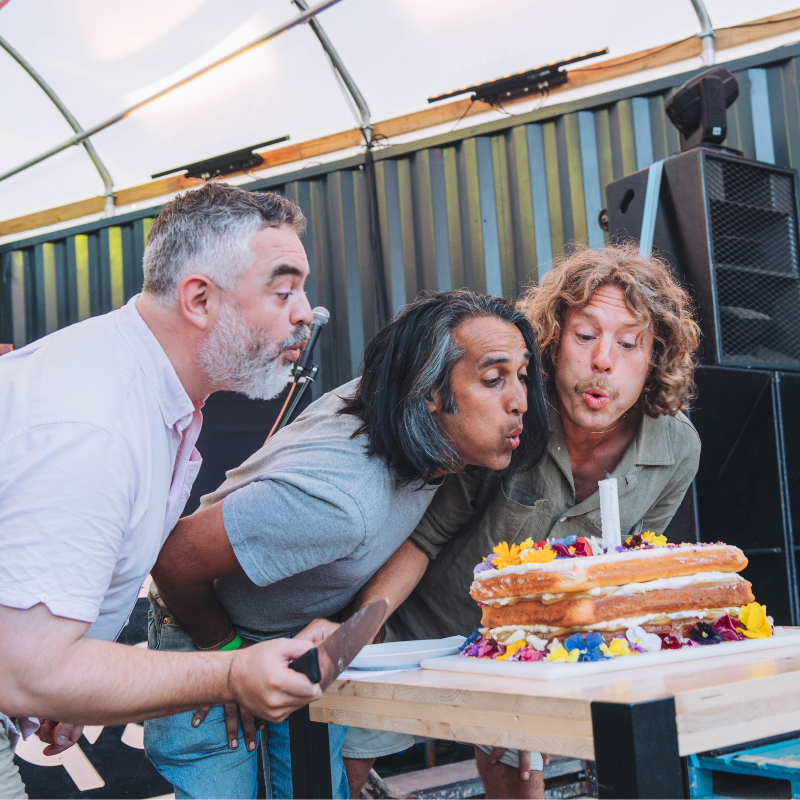 On the 16th July, we celebrated 10 amazing years in style with vibes, delicious food, refreshing drinks and many smiles from the best people in the whole wide world.
To our brilliant members, supporters, allies, partners and dear friends and family, you made it a night to remember, and without you we wouldn't have made it so far! Thank you with all our hearts.
To all our superlative performers massive thanks. To our very own Tim and The Bloqheads, Majenta, Stefano, Barnaby, Michel and our special Antony Ali, we love you. To friends new and old DJ Miklu, Simon the clown from Chickenshed, to Edith Escobar, Loz D, Deasy, AdUp and Adam H, you killed it and made it a paaaarty, and to our live acts The Odd Beats and Chewy She, you rocked us all and had the dance floor jumping – you are legend. Bless you all!
From chargrilled chicken to homemade falafel, juicy watermelon and refreshing cocktails. Our designed menu by our very own chef, Marianna Leivaditaki, had everyone smiling of joy and made the day magical. 
To the bar staff, kitchen team, 'games makers', and Bloq Team, you're all Trojans. And finally a big shout out to our friends and official drinks partners at The Goodness Brewing Co. for the most delicious beer in town!
We look forward to seeing YOU at the next one!
Keep a look out for upcoming events in this new Enfield cultural venue and more amazing acts performing the Bloqs Gramophone Stage.
Sign up to our newsletter to stay informed!
To book Bloqs as a venue for your event, email info@buildingbloqs.com and we'll make it happen for you.