11th, 18th, 25th August and 1st September 
INTRODUCTION TO METALWORK
TUTOR: ROB FAWCETT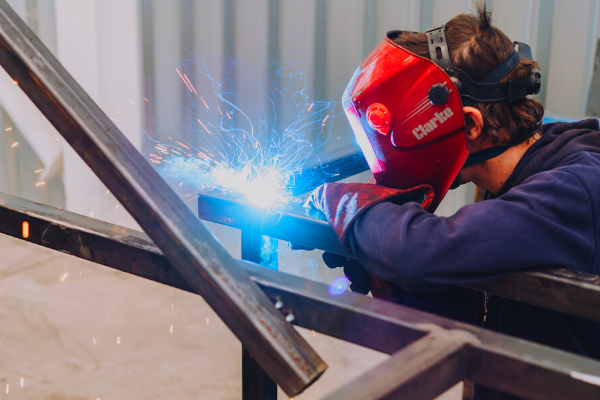 NEW DATES NOW AVAILABLE TO BOOK!
Thursdays 11th, 18th, 25th August and 1st September
from 6:30pm to 9pm.
This course runs over four Thursday evenings for a total of 10 hours.
Max 8 people per course.
No previous experience necessary.
You will learn:
Basic metal cutting
How to use the chop saw
How to use the vertical band saw
How to use the pedestal grinder
How to use the belt grinder
How to use the angle grinder
Introduction to MIG welding
How to use jigs for welding
Basic finishing techniques
You will make:
A small metal stool/ side table with a plywood top.
What's next:
If your tutor Rob is satisfied by the end of the course that you can use the machines you've learnt safely and competently, he will give you the pass that will allow you to use those machines as a member, anytime you want to work at Bloqs following this course.
PPE provided.
Total price per person £120.