Thursdays from 6:30pm to 9:00pm
Next course starts on 13th April 2023 Register here
INTRODUCTION TO METALWORK
TUTOR: ROB FAWCETT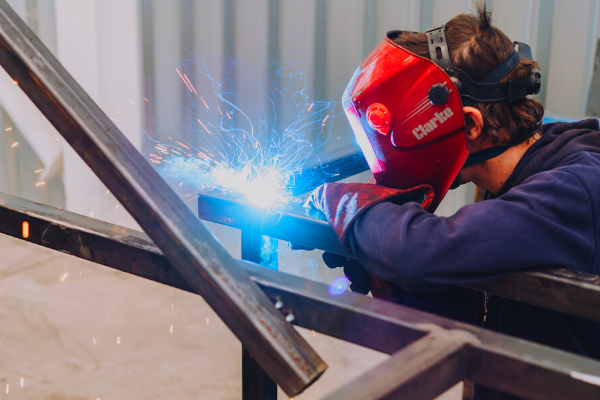 London's largest fabrication space, Bloqs, opens the doors to its metalworking department with an introduction to metalworking course led by our experienced tutor, Rob Fawcett.
This metalworking course at Bloqs runs over four Thursdays evenings from 6:30pm to 9:00pm.
Please wear comfortable clothing (no open-toe shoes and no shorts) and a workshop apron if you have one. All PPE will be provided. We recommend bringing a bottle of water to stay hydrated, however our Bloqs Kitchen will also have provisions.
No previous experience necessary.
YOU WILL MAKE
A small metal stool with a plywood top.
YOU WILL LEARN
Basic metal cutting
How to use the band saw
How to use the chop saw
How to use the vertical band saw
How to use the pedestal grinder
How to use the belt grinder
How to use the angle grinder
Introduction to welding
How to use jigs
Finishing techniques
UPON COMPLETION
By the end of the course, if your tutor Rob is satisfied that you can use the machines you've learnt safely and competently, you will be signed off to use the machines as a regular Bloqs member following this course.
Total price per person £130.