NATIONAL MANUFACTURING DAY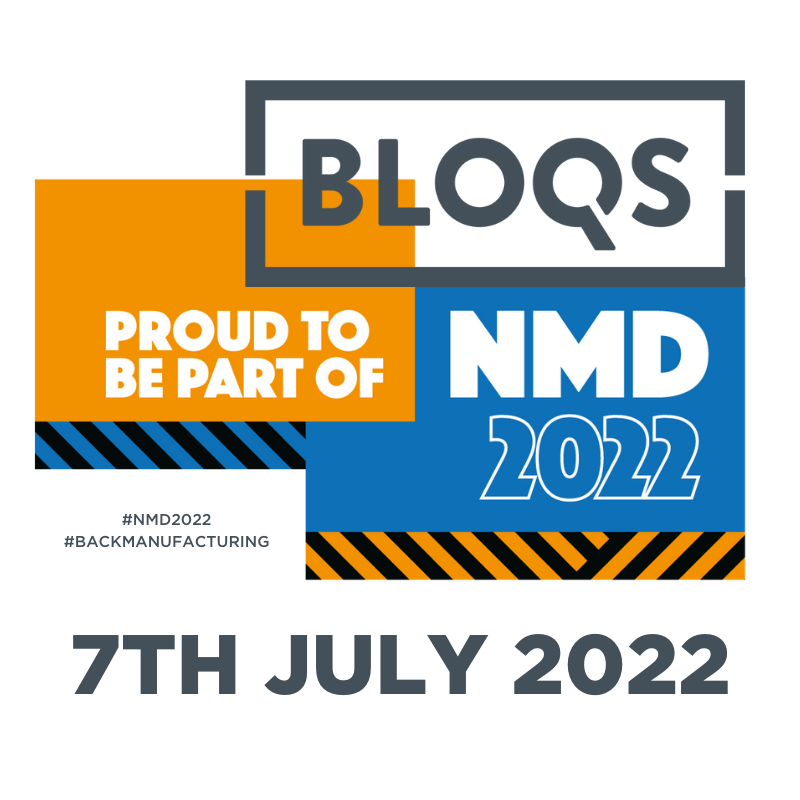 Visit a factory in action 7th July for National Manufacturing Day 2022 with Make UK!
Tours & Machine Demonstrations - 10am, 2pm, 4pm, 6pm, 7pm
Drop-In Business Advice - 12 noon to 5pm
Group Tours for Colleges & Schools by appointment (see below)
Food & Refreshment – 10am to 8pm
Get started advice – 10am to 8pm
This Open Day for makers businesses and educators is a superb opportunity to see what is available to use, for learners to be inspired to join the creative industries, and we are proud to be Make UK's London Hub for this nationwide event!
Bloqs is a huge open access workshop for companies, individuals, and educators who need fabrication facilities, industrial machinery, and specialist workspace, on a flexible, pay-as-you-go basis to teach or manufacture products, be they film sets, wardrobes, steel staircases, machine components, or wedding dresses!
To organise a bespoke, Group Tour for schools, colleges, universities, or other institutions, please email al@buildingbloqs.com.
We're delighted that the Drop-in Surgery for Business Advice Signposting and Support is provided by our partners Enterprise Enfield whose mission is "Building Better Business" in our borough.
See powerful technology being demonstrated, people and machines at work, learn what is available to you and your organisation, ask questions, meet makers, and have something tasty to eat & drink in our café as you visit the UK's very first open access factory.
If you make, teach making, are a learner maker, invent, or innovate, this event is for you.