How much does outsourcing spray finishing usually cost you? These excellent spray booths and drying room make finishing your own work possible. Spray it yourself or find someone at Bloqs to do the work. Maintain creative control whilst increasing your margins. We're here to make it work for you.
COMPETITIVE PRICING
Using these facilities is simple. Once you are a Member, the spray booths with access to filtered air lines, drying wracks, and a down draft table, are available for rent whenever you need them, with prices starting from £33 for half a day.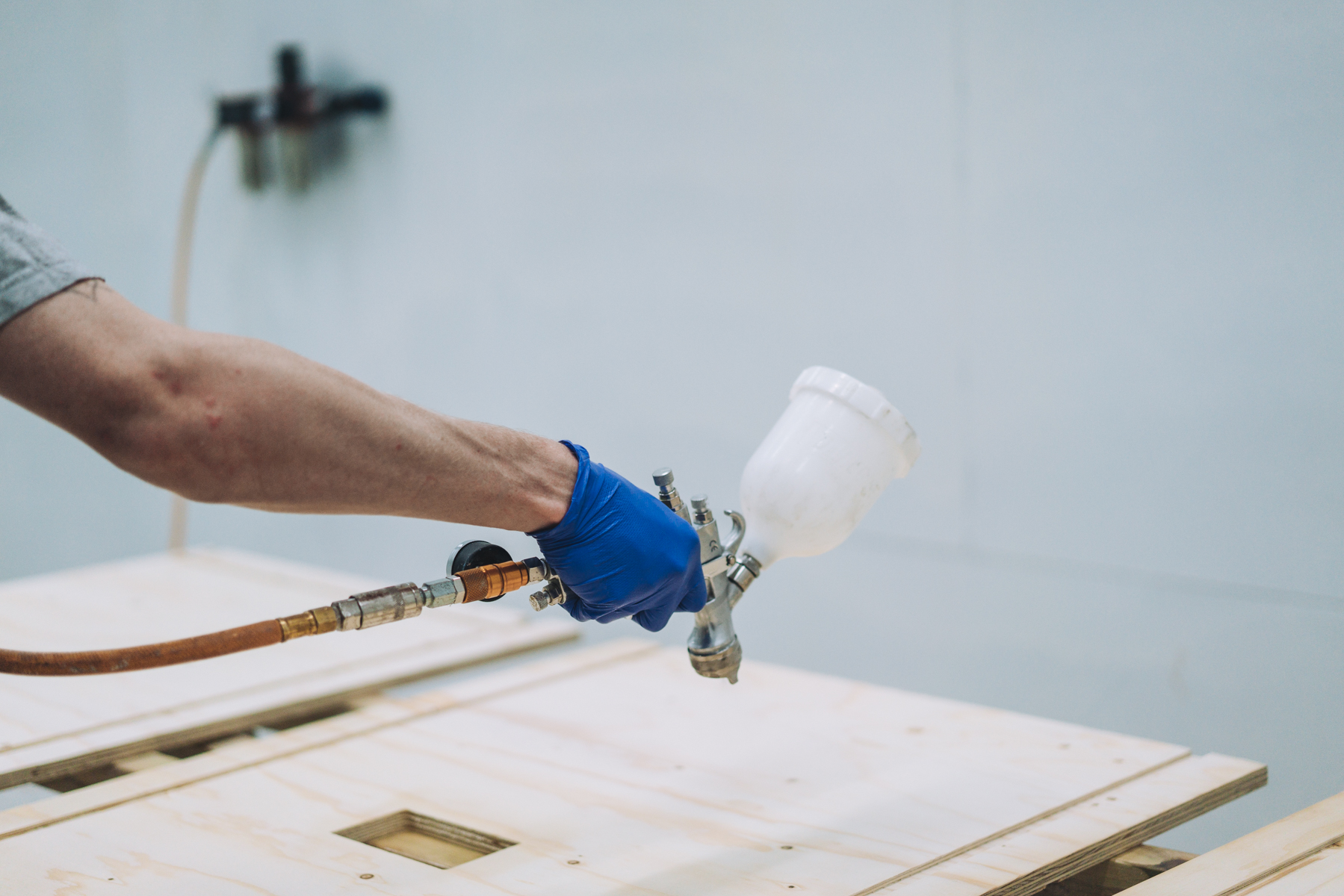 WORKSPACE- SPRAY
 
SQM
DIMENSIONS
(METRES)
PRICE PER HALF DAY
(EX VAT)
PRICE PER HALF DAY
(INC VAT)
SPRAY
 
 
£32.50
£39.00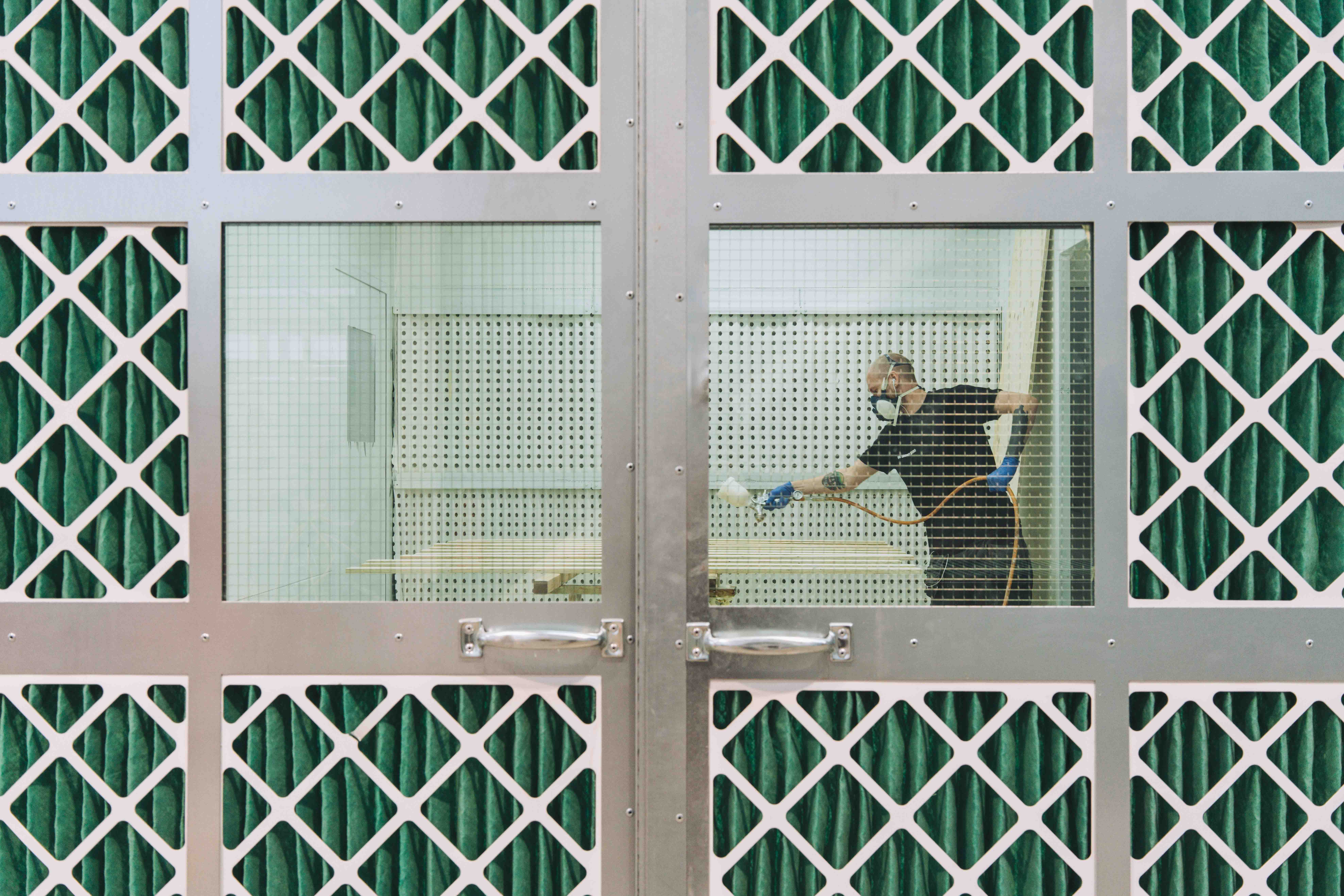 ROOM TO GROW
We're here to help you grow. At Bloqs you have all the space and equipment to support you as you grow your business, increase your production, or develop your practice.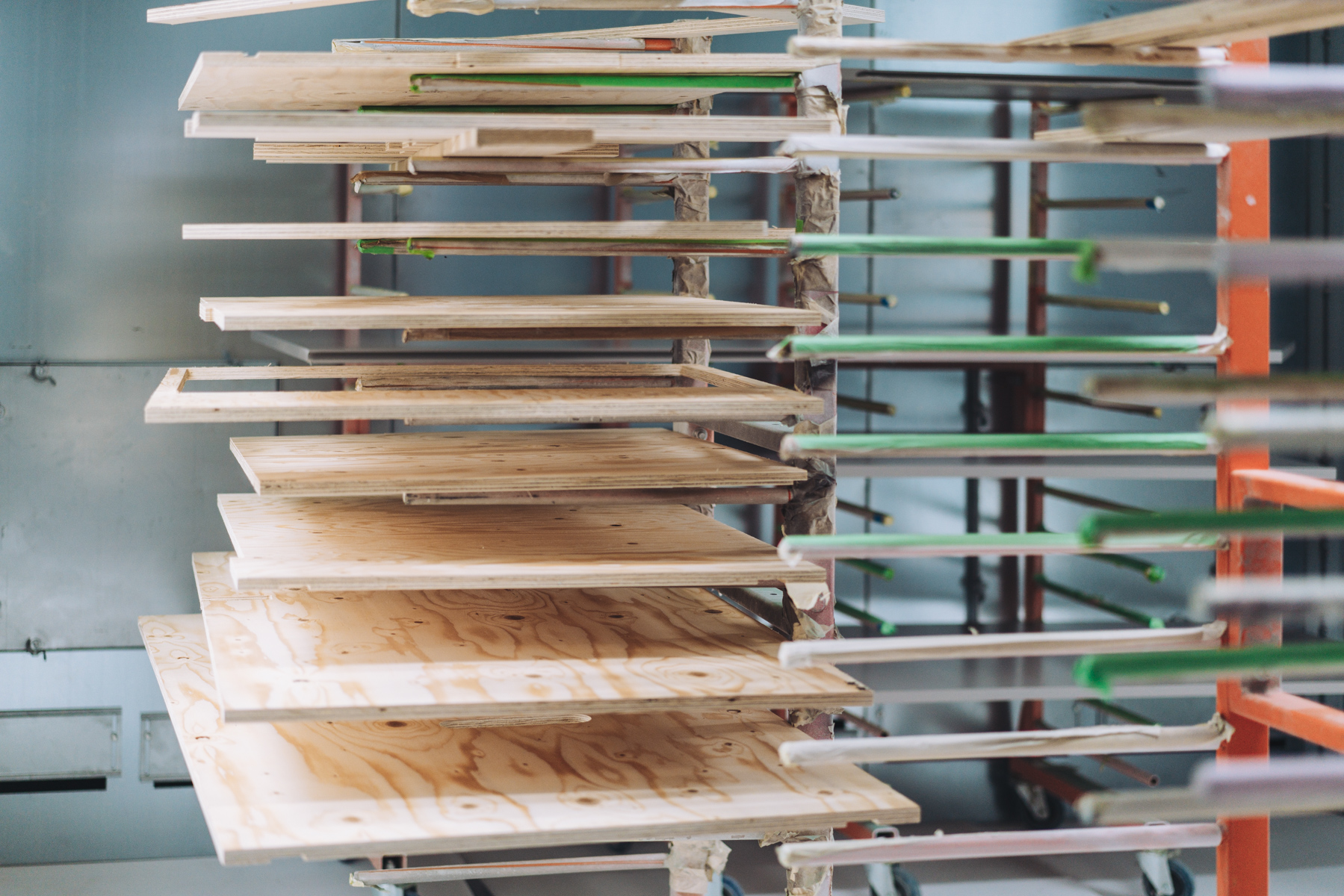 EXTRA SPACE FOR YOU AND YOUR BUSINESS
No more worrying about where to store your materials and gear. We've got onsite storage containers to rent plus easy access for parking and deliveries so its easy to use us as your base.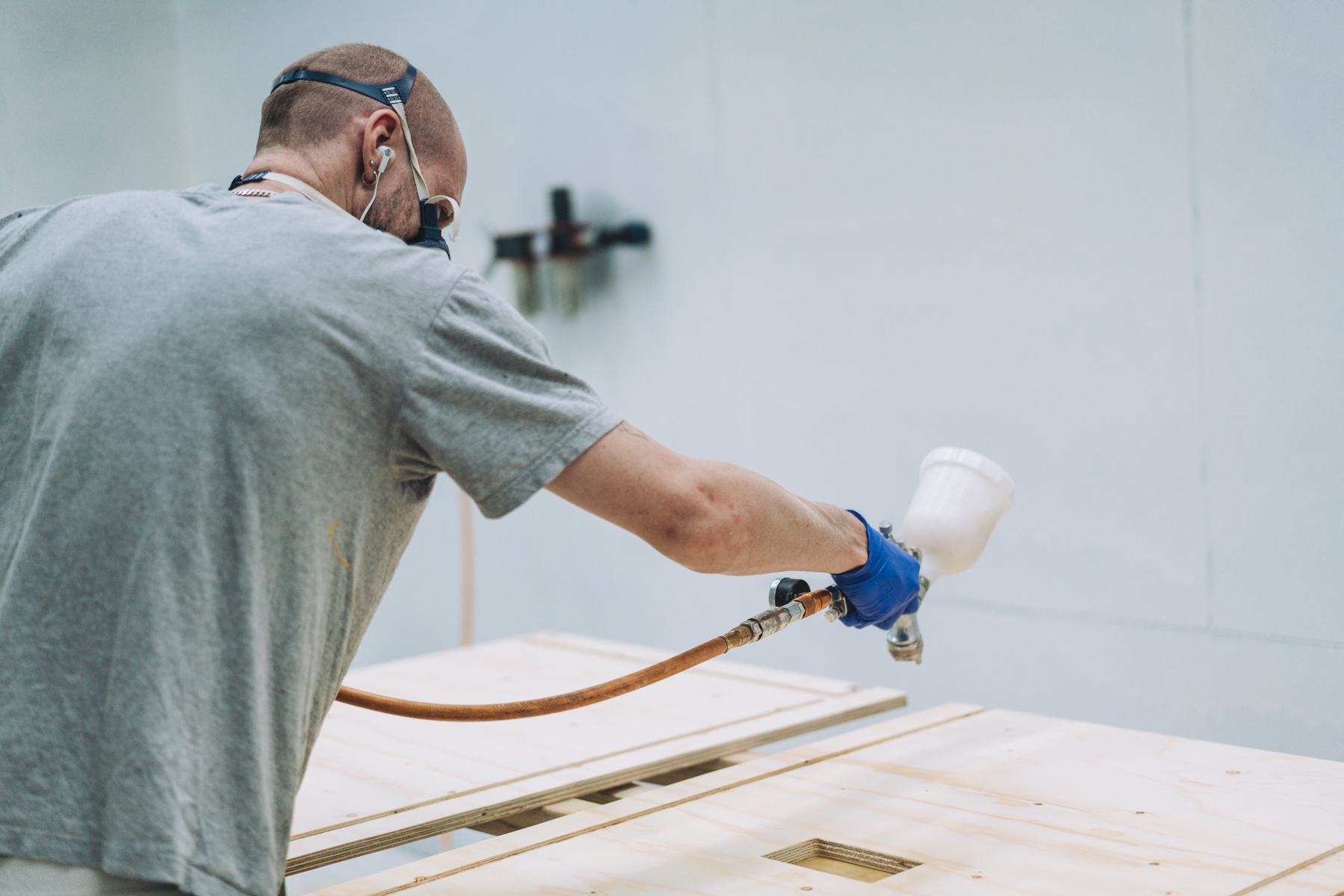 JOIN A COMMUNITY OF MAKERS
Work alongside fellow makers. Whether you're a professional finisher, cabinet maker, gate fabricator, set builder, all of these, or none - this is the space for you to meet and work alongside your peers.
CONVENIENT NORTH LONDON LOCATION
Bloqs is based in Enfield, North London, just off the North Circular (A406). Parking is free. If you're on public transport it's an 18-minute walk from Meridian Water train station, or 6-minute walk to a bus.
Address: Towpath Road, N18 3QX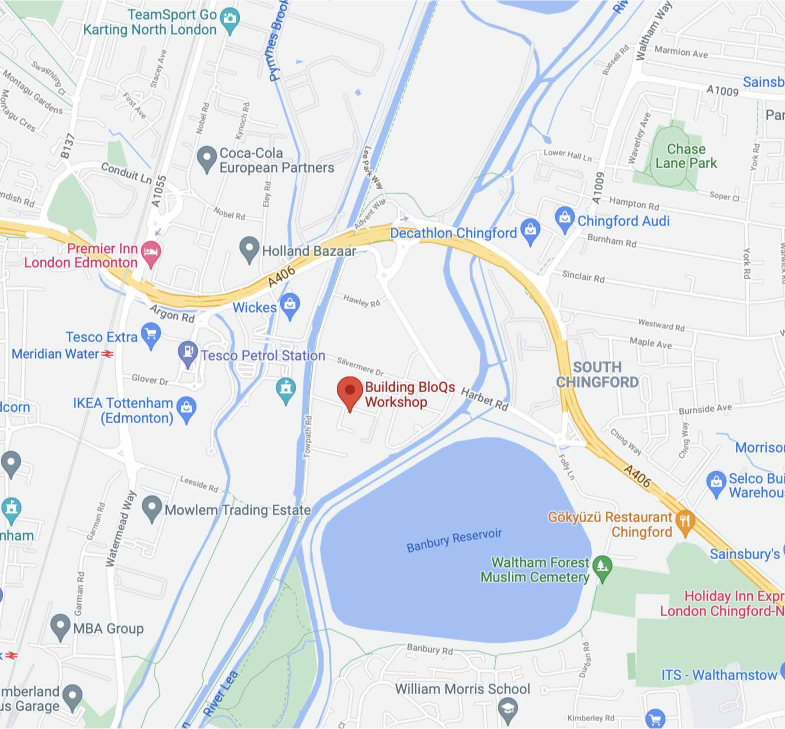 START & FINISH IT
Our professionally equipped spray booths and drying room in London both measure 4.6m x 3.5m so there's plenty of space for you to add the perfect finish to even the largest work piece. Alongside the booths you'll find a powerful downdraft table so you can comfortably deburr your workpiece in between coats.


1. Book a tour
Come on a tour, see everything you can access, meet other makers, and get excited by what's possible. If you like what you see, join for free.

2. Book a booth
All sorts passes through the booths - wardrobes, bikes, sets, dresses, lamps, lights, & lanterns. Whatever you're finishing you've got what you need to finish it well.

3. Paint & Finish
Professional equipment  means a professional job is possible. With pressured air, powerful extraction, plenty of lighting and some solid kit you know you're properly prepared.
THE PLANT
Get access to really excellent processing – from pressured air to good filters, good wracks to bright light – here you always have quality, well maintained, top brand plant in your armoury without ever having to buy or fix a single thing.