So often work can be limited by clearance. Well not at Bloqs. We offer you large build workspace as well. We're talking 12sqm x 12sqm with at least 6.5 metres clearance at its lowest point. Smooth floors, huge amounts of natural daylight, and plenty of lighting by night, workspace surrounded by the full array of our specialist departments and machinery suites. Spacious, airy, equipped to the max and all yours.
Super easy access
The large-build workspaces have level concrete floors, three-phase and single-phase power, and a compressed air supply. Loading in and out is made especially easy with proximity to high, wide roller shutters and the building's wide main thoroughfare, capable of accommodating large vehicles.   
COMPETITIVE PRICING
No contracts or long-term commitments. Our workspace, with access to shared machines, is available for rent whenever you need it, with prices starting from £158 per day.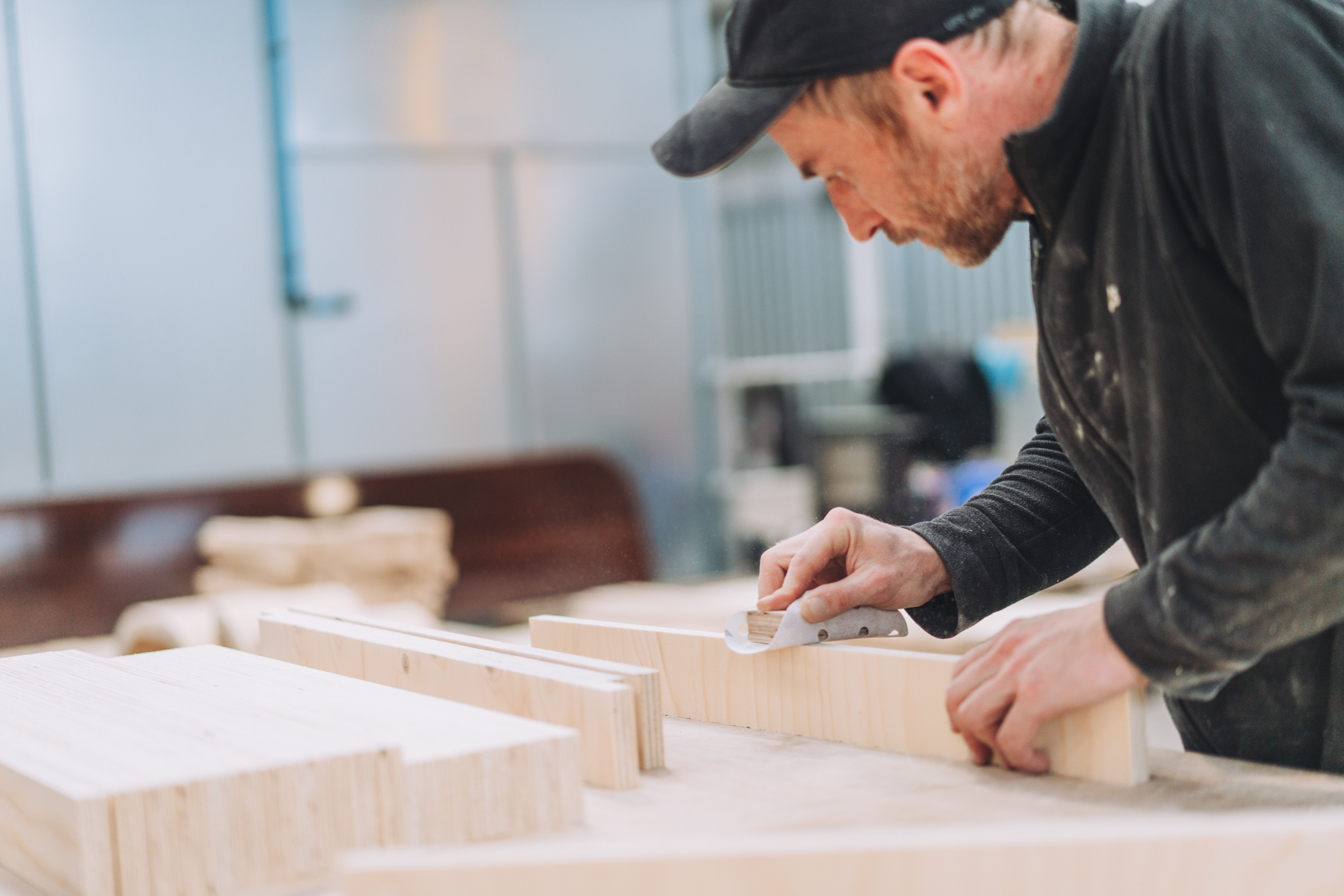 WORKSPACE - LARGE BUILD (10% OFF 6+ DAYS. 15% OFF 24+ DAYS)
 
SQM
DIMENSIONS
(METRES)
PRICE PER DAY
(EX VAT)
PRICE PER DAY
(INC VAT)
SMALL
36 sqm
 
£131
£157.20
MEDIUM
72 sqm
 
£231
£277.20
LARGE
144 sqm
 
£379
£454.80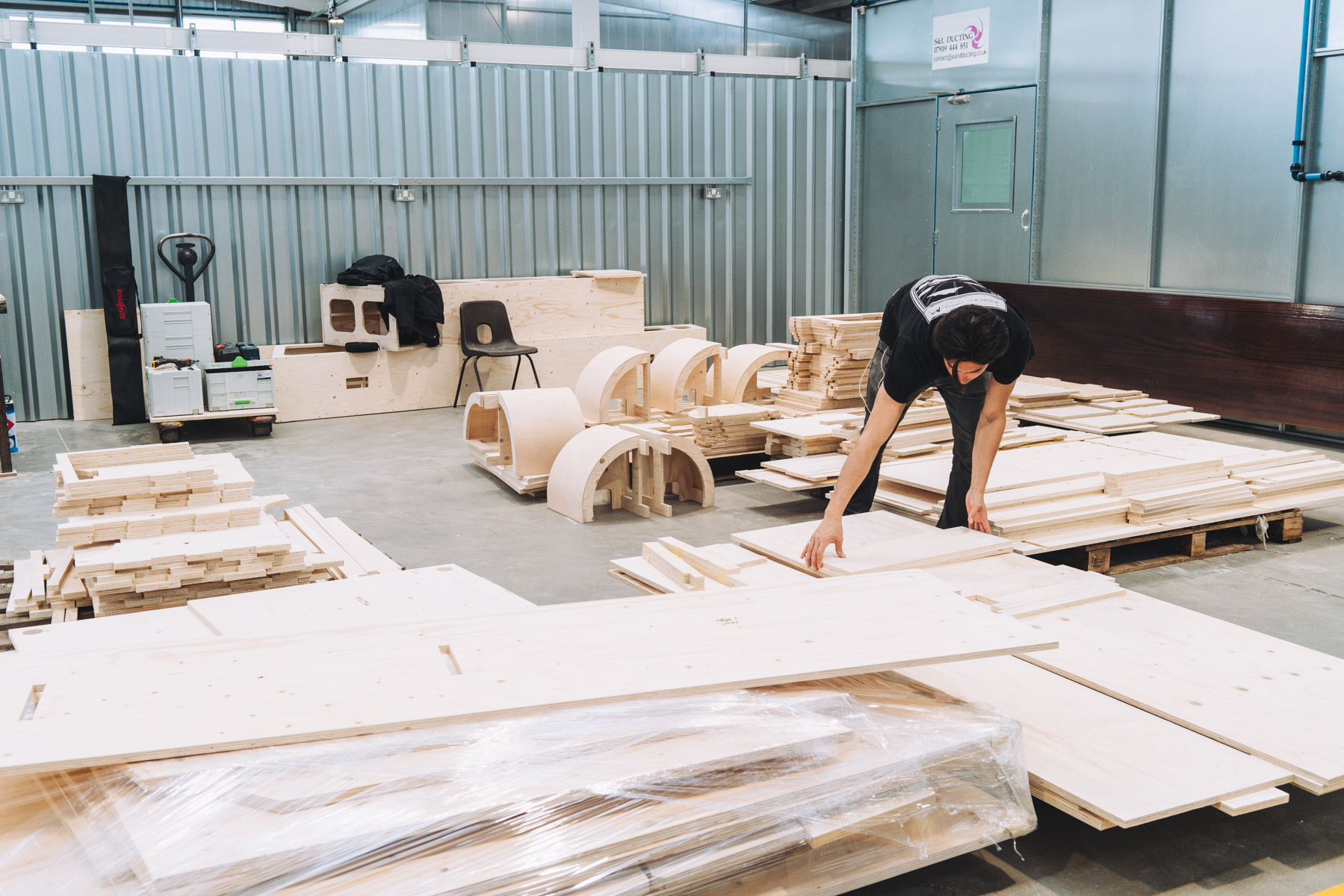 ROOM TO GROW
We're here to help you grow. At Bloqs you have all the space and equipment to support you as you grow your business, increase your production, or develop your practice.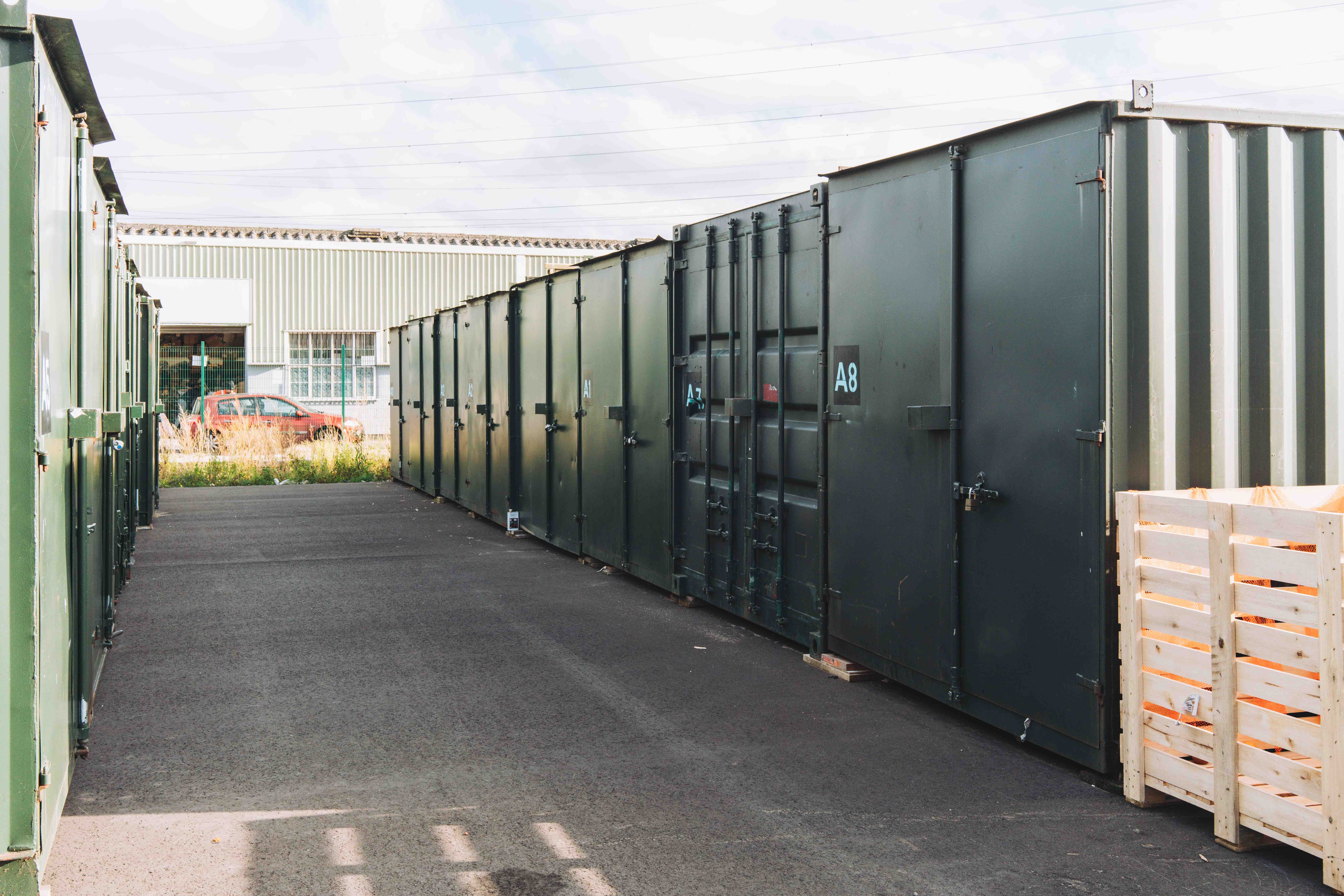 EXTRA SPACE FOR YOU AND YOUR BUSINESS
No more worrying about where to store your materials. We've got onsite storage containers to rent plus easy access for parking and deliveries.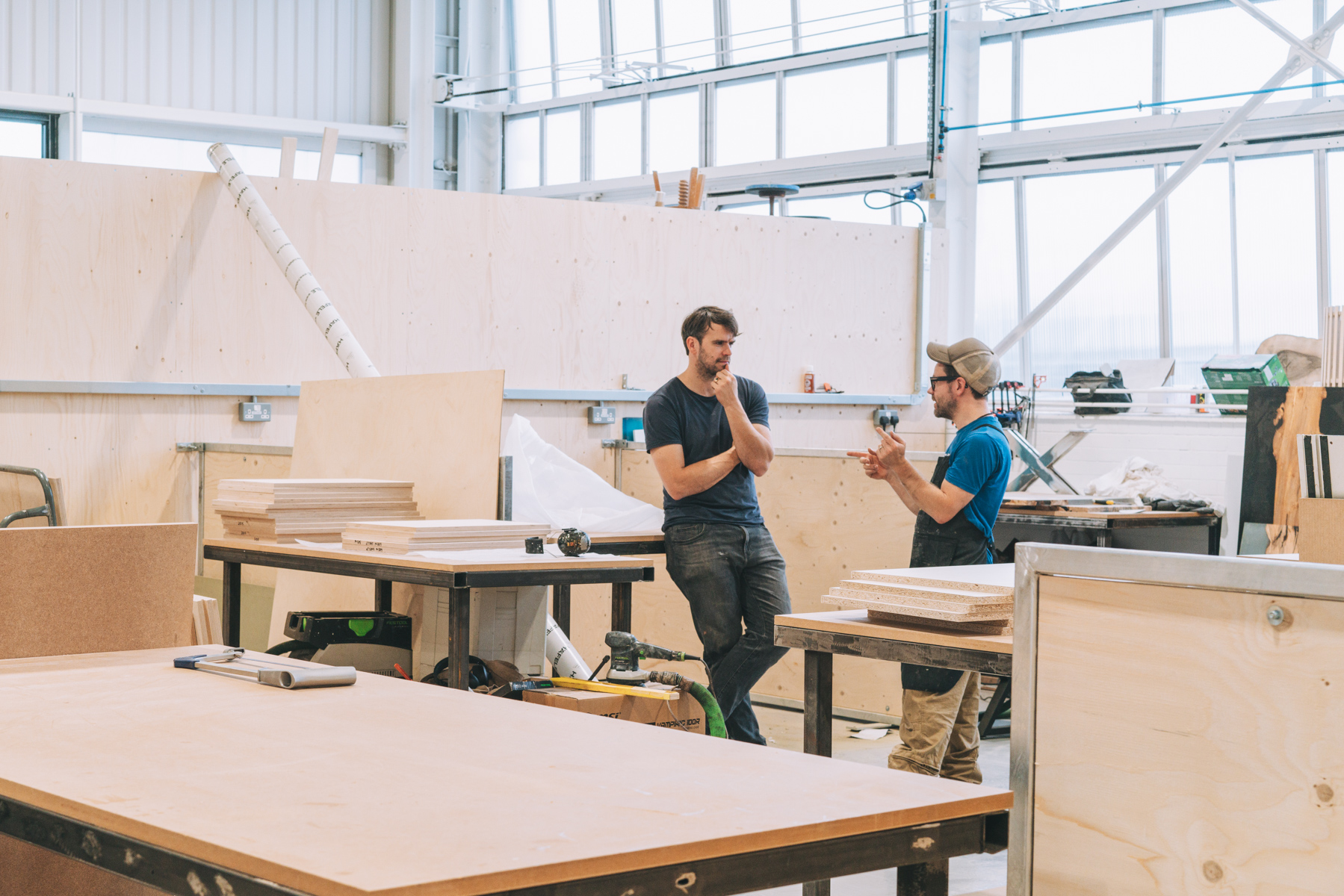 JOIN A COMMUNITY OF MAKERS
Work alongside fellow makers. Whether you're a building a playground, a sculpture, a theatre set, a house all of these, or none - this is the space for you to meet and work alongside your peers.
CONVENIENT NORTH LONDON LOCATION
Bloqs is based in Enfield, North London, just off the North Circular (A406). Parking is free. If you're on public transport it's an 18-minute walk from Meridian Water train station, or 6-minute walk to a bus.
Address: Towpath Road, N18 3QX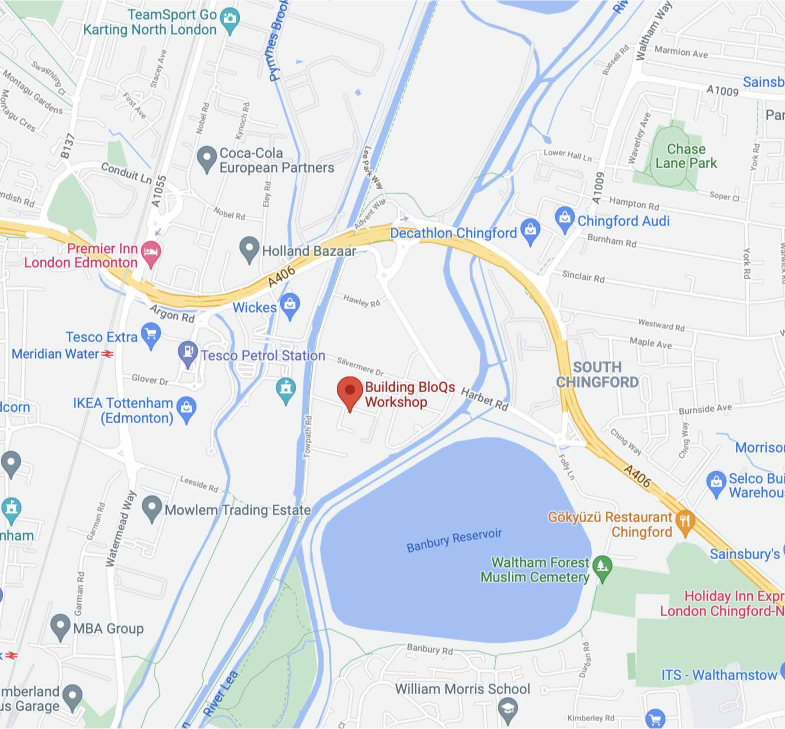 SUPER-SIZED
You've probably already found that large-build workspaces are few and far between in London. Whether you need for weeks, or just for the day, at Bloqs you can get the right amount of space the work and your crew actually need to get the job done. Breathe it in, turn a cartwheel, swing some cats, put up a scaff tower; all the space is yours.


1. Book a tour
Come on a tour, see everything you can access, meet other makers, and get excited by what's possible. If you like what you see, join for free.

2. Get to work
Book your exclusive workspace to use for a day, a week or as long as you need it. You can leave yourself set up and come and go whenever you like.

3. Use machinery
Here you have a huge range of specialist machines, some you share with other users, and some are available to book exclusively for your own use.
THE MACHINERY
Get access to really excellent machines – from heft analogue wood saws, and manual metal pan folders, to astonishing digital multi-axis CNC routers and beautifully delicate 3D printers – here you always have a suite of real quality, well maintained, top brand machinery in your armoury without ever having to buy or fix a single one of them.