Our superbly well-equipped, affordable studio space speaks for itself. With a wide choice of machines and facilities for toiling, pattern cutting, and sampling, we're the dream destination for fashion designers, new labels, costume makers, soft furnishers and anyone looking to get productive with fabrics.
COMPETITIVE PRICING
No contracts or long-term commitments. Our workspace, with access to shared machines, is available for rent whenever you need it, with prices starting from £24 per day.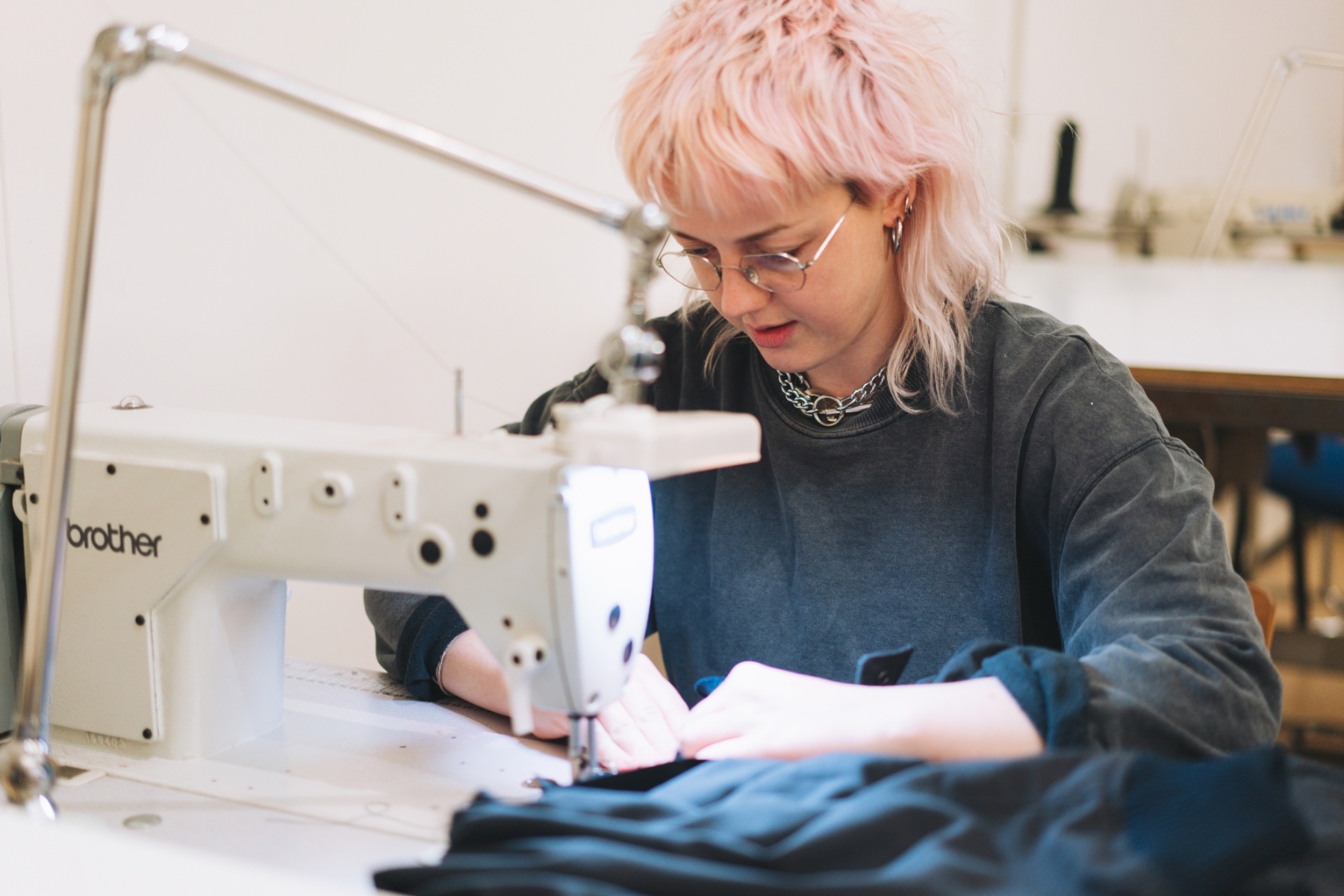 WORKSPACE - FABRIC (10% OFF 6+ DAYS. 15% OFF 24+ DAYS)
 
SQM
DIMENSIONS
(METRES)
PRICE PER DAY
(EX VAT)
PRICE PER DAY
(INC VAT)
FABRIC
6.8 sqm
2 x 3.4
£23.33
£28.00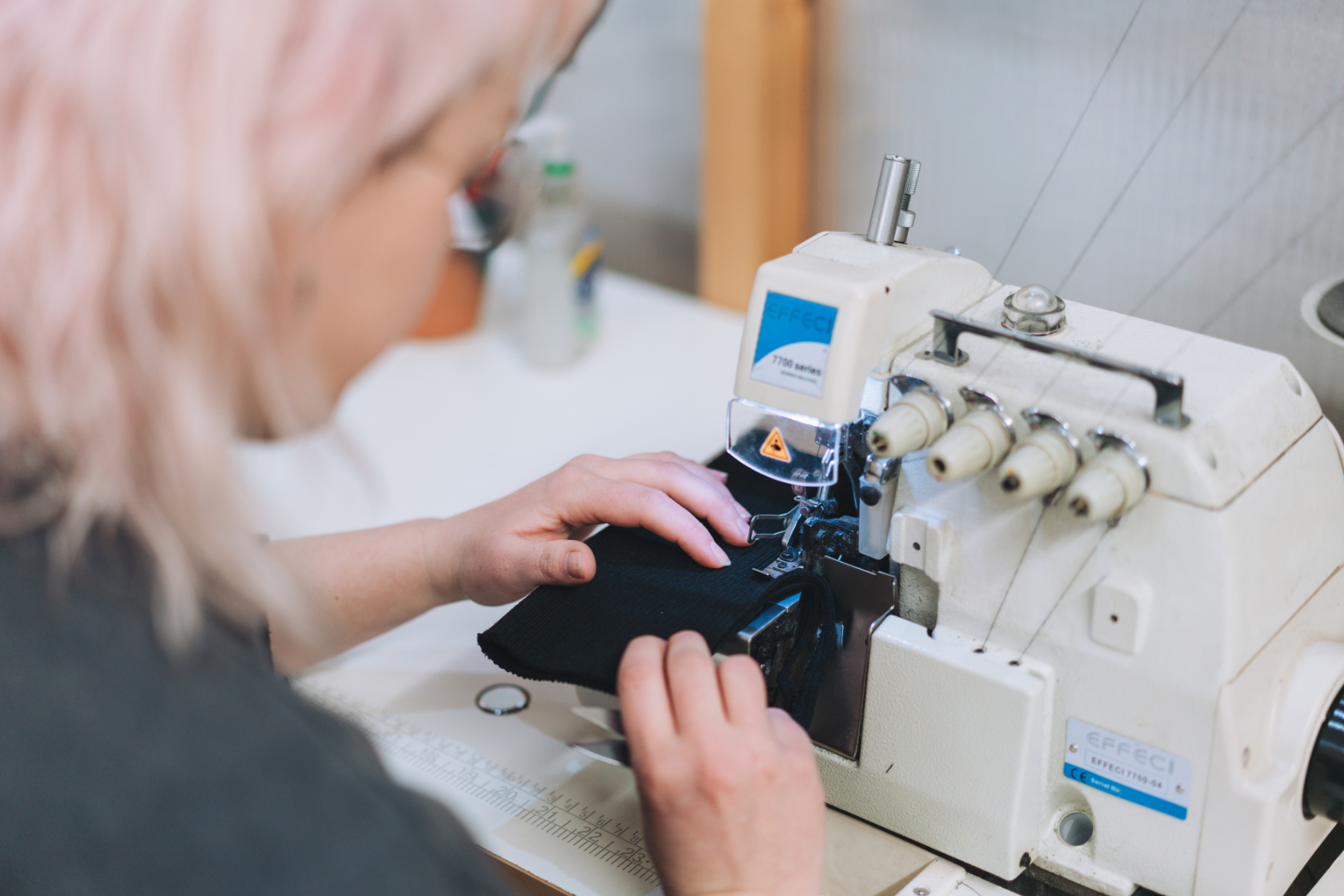 ROOM TO GROW
We're here to help you grow. Every inch of our studios are designed to make it easy for you to get the work done, our machines are new and top of the range, and we're always on hand to help.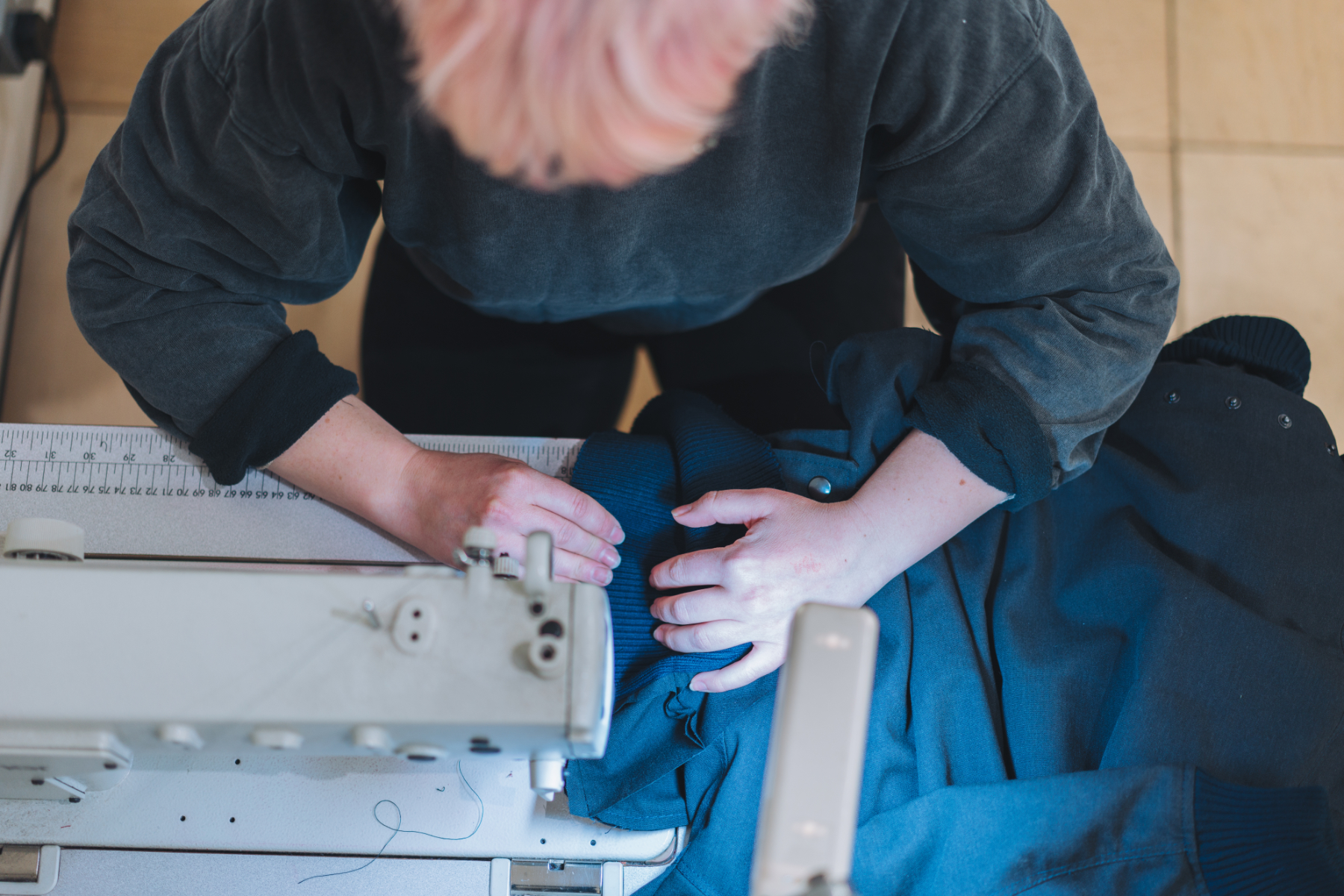 EXTRA SKILLS FOR YOU AND YOUR BUSINESS
If you are new to any of our equipment, not to worry. We can sort you out with some one-to-one training, so you're skilled up to get to work.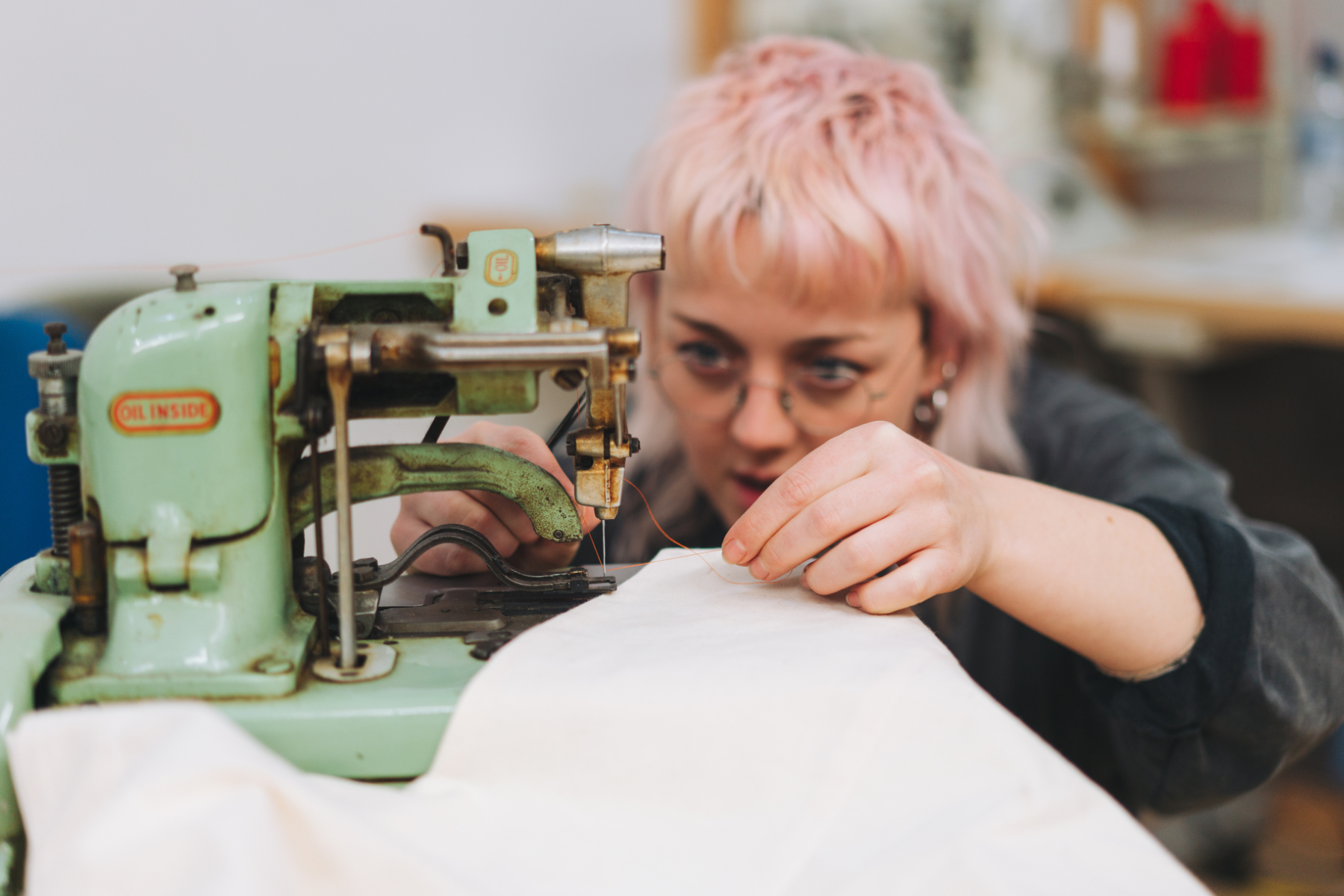 JOIN A COMMUNITY OF MAKERS
Work alongside fellow makers. Whether you're a designer with a new collection, you're studying for finals, you make costumes or sew wedding dresses this is the space for you to meet and work alongside your peers.
CONVENIENT NORTH LONDON LOCATION
Bloqs is based in Enfield, North London, just off the North Circular (A406). Parking is free. If you're on public transport it's an 18-minute walk from Meridian Water train station, or 6-minute walk to a bus.
Address: Towpath Road, N18 3QX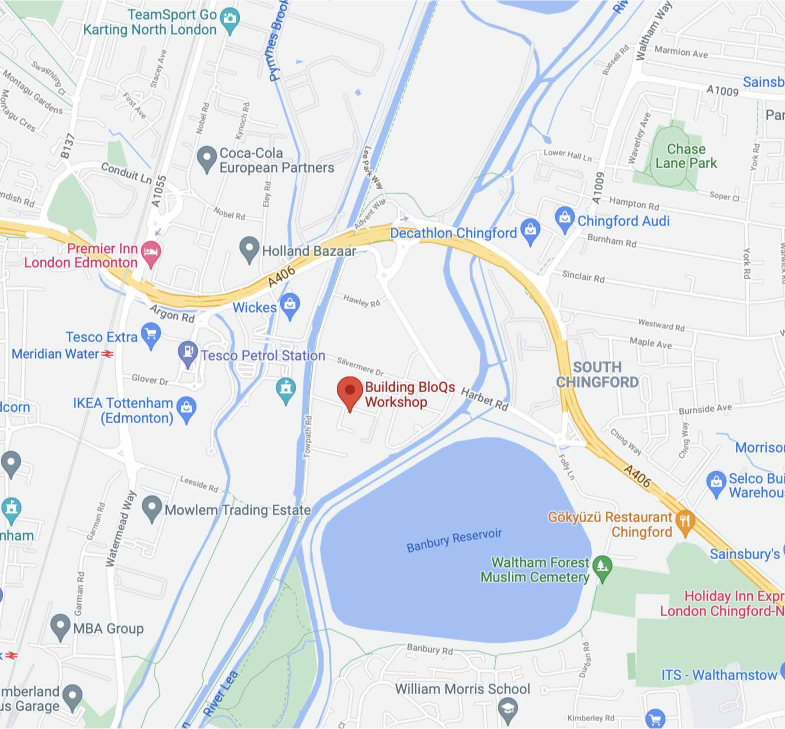 YOUR PERFECT WORKSPACE
Whatever you're working with – canvas or lace, women's wear or cushions – we've got the right workspace for you, and the machines you need to get the job done.


1. Book a tour
Come on a tour, see everything you can access, meet other makers, and get excited by what's possible. If you like what you see, join for free.

2. Get to work
Book your exclusive workspace to use for a day, a week or as long as you need it for. You can leave yourself set up and come and go whenever you like.

3. Use machinery
Here you have a huge range of specialist machines, some you share with other users, and some are available to book exclusively for your own use.
THE MACHINERY
Get access to really excellent machines – from buttonholer to walking foot, straight stitch to vacuum board steam iron  – here you always have a suite of real quality, well maintained, top brand fabric working machinery in your armoury without ever having to buy or fix a single one of them.