The Bloqs Kitchen is the beating heart of our community, serving delicious meals and quality coffee Monday to Saturday. Open to all, its used by the local community and members alike, its a great place to refresh, refuel or simply jump online. Eat-in or takeaway, big brunch or deli snack, homemade cake, or IPA, are yours with a warm welcome at Bloqs.
Hot food & drink from 8am until 3:30pm
Deli all day until 6:00pm
OUR MENU
Our Mediterranean inspired menu is all about being delicious, simple, and seasonal. Whether it's a spinach and feta filo pastry pie, some roasted chicken with paprika fried potatoes, a hunk of slow roast belly pork, a wedge of aubergine and red pepper bake, or a bacon lettuce and avocado sandwich, it's been made with love and will taste amazing.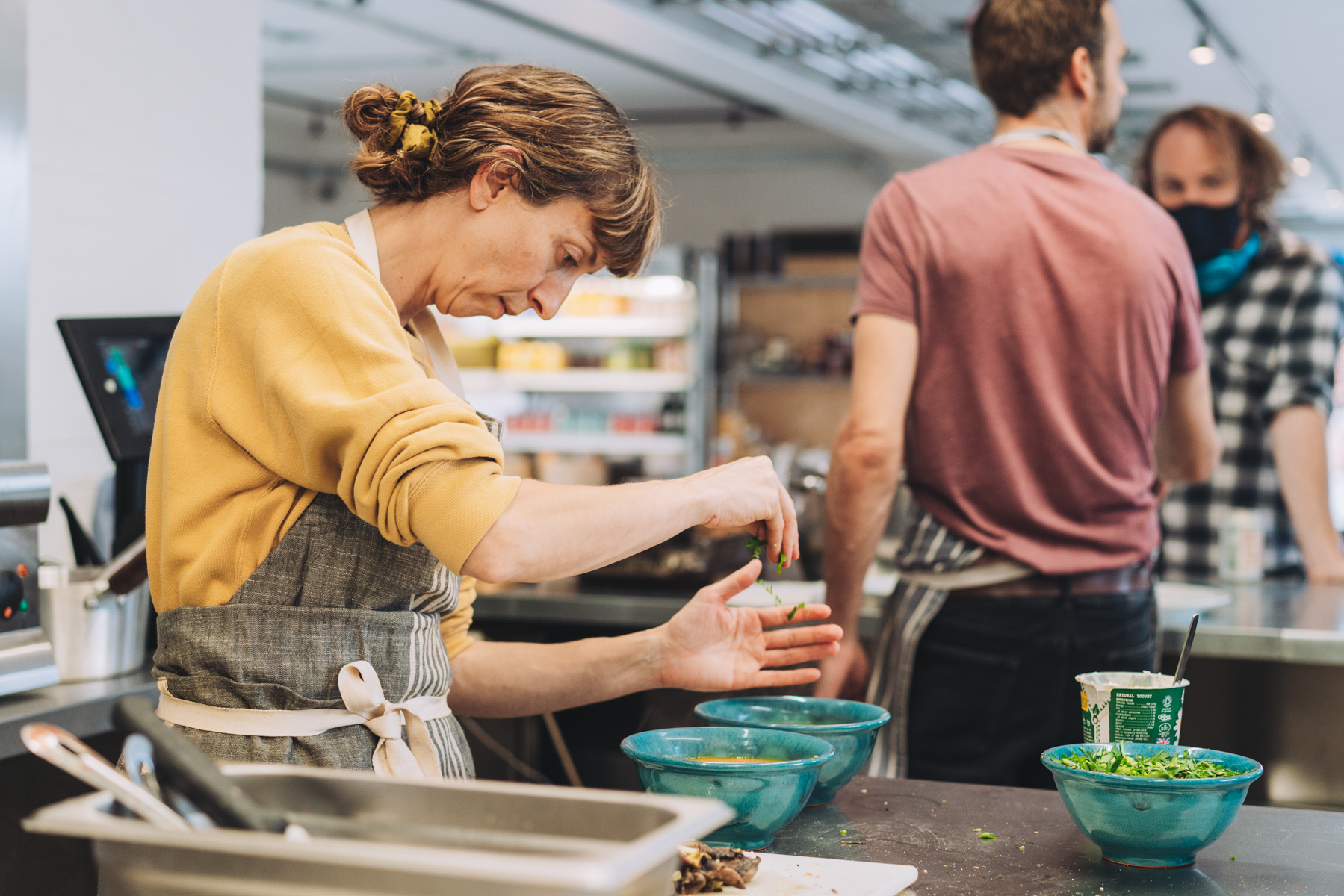 OPEN FOR YOU
If you are using the towpath, or cruising the river, if you live in Enfield, or work close by, if you cycle past us, or walk our way, the Bloqs Kitchen is here for you to relax and refuel in. Boaters are always welcome too - wifi and hot showers are a thing (just ask at reception).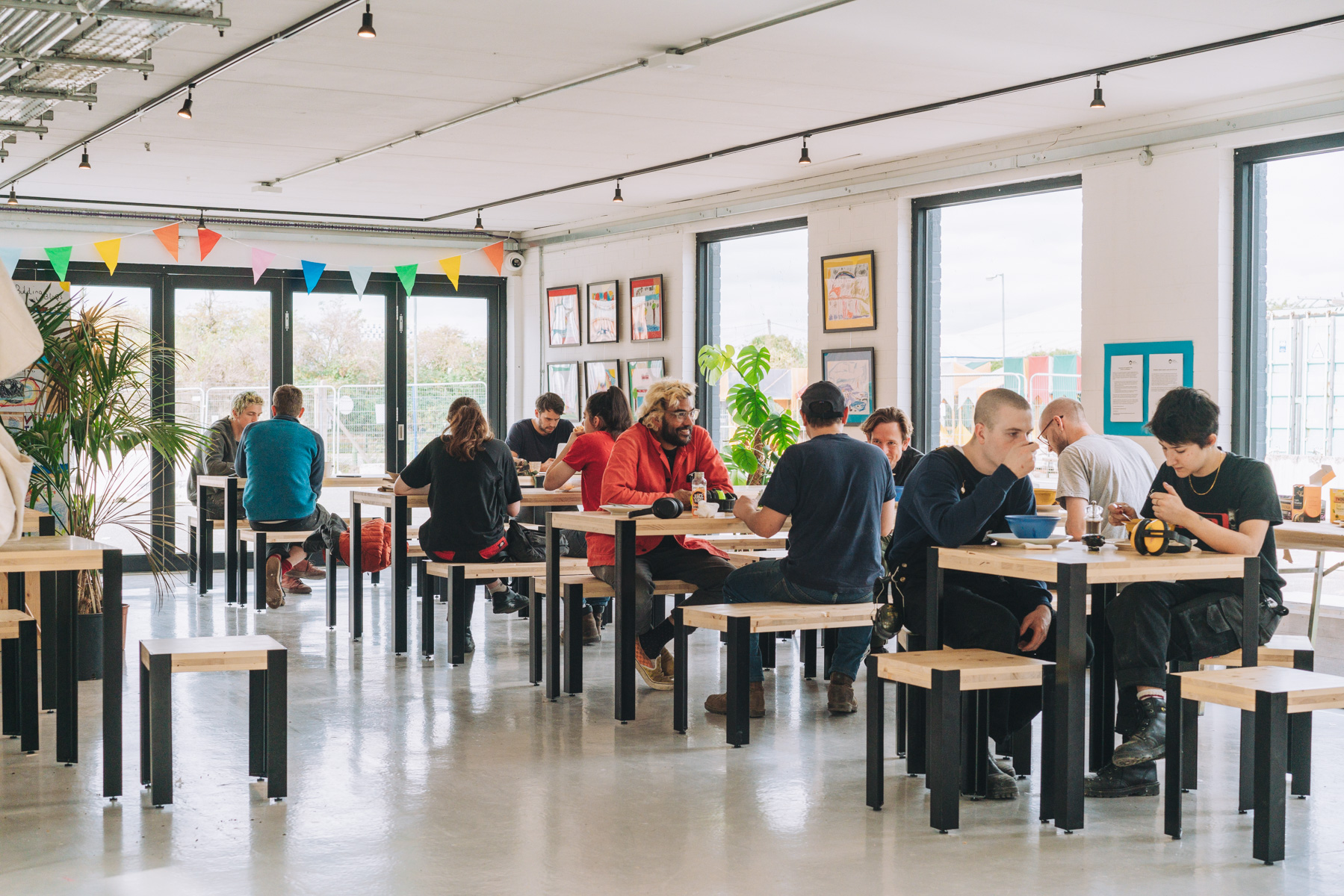 BLOQS KITCHEN AS
YOUR VENUE 
Indoor and outdoor, catered, wet or dry hire, whether its a community event, or private birthday party, house music set, or corporate booking, our space is your place for your own very special event.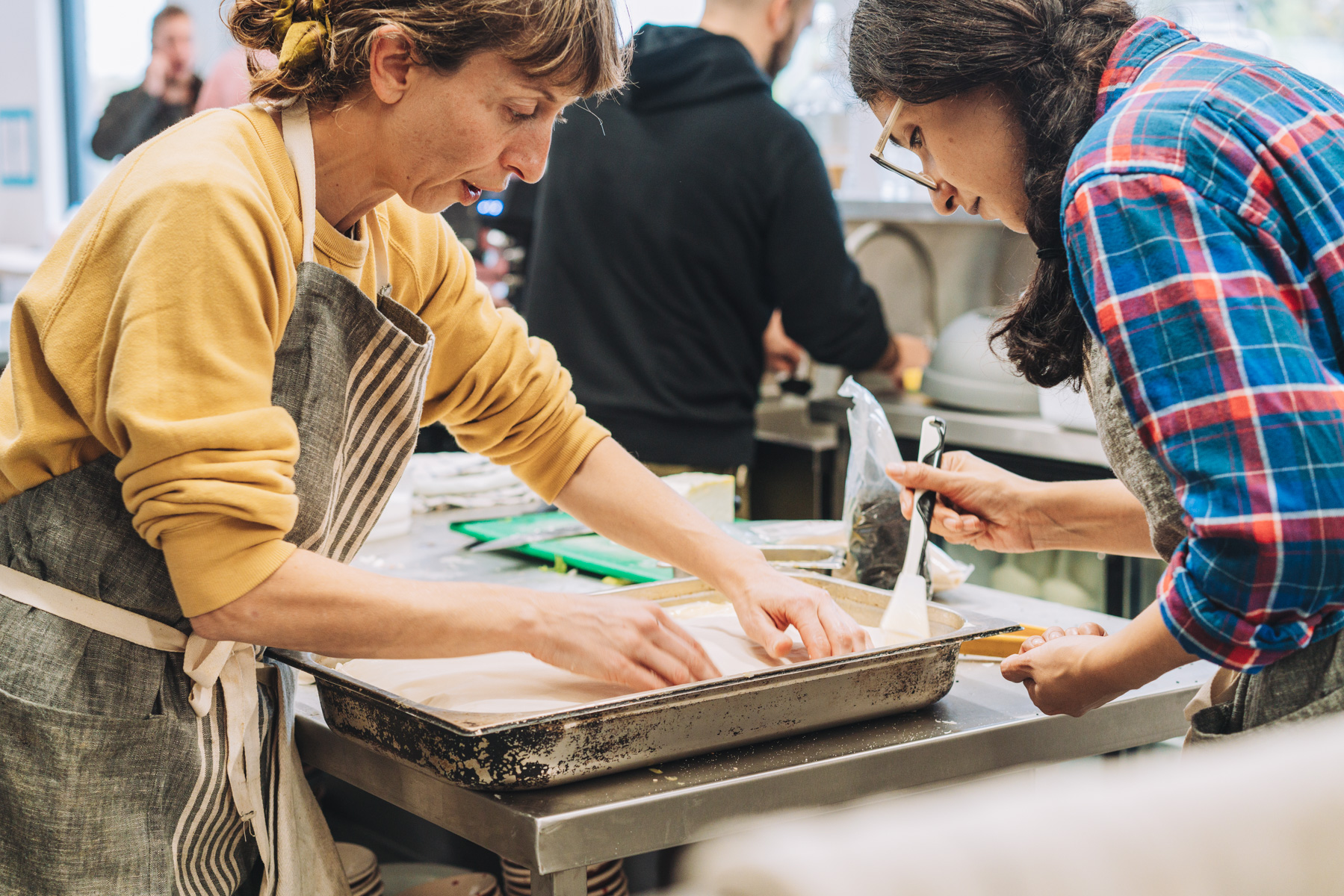 OUR FOOD PHILOSOPHY
We when say we're passionate about food, we mean it. Our food is made with love, and is not simply about subsistence but about being nutritious, delicious, and life enhancing. Our food is about being affordable and comforting, thoughtful and clever. We source only quality and serve only the best.