Barnaby Reynolds is an award-winning designer with a forensic approach to detail. Not only has his work featured in the likes of Elle and Wallpaper magazines, past clients include Harrods, Arcadia and Vivienne Westwood.
From powerhouse brands to prominent personalities, Barnaby has built products for Sharon Osbourne and Paris Hilton. He even led an installation based on the Queen's changing hemline.
Barnaby's name, his reputation and his designs have become synonymous with intricate, beautiful and enigmatic detail. As the architect Ludwig Mies van der Rohe said, God is in the detail. And for Barnaby Reynolds that's a mantra for life.
"Our eyes are drawn to the points where surfaces connect," he says. "In a room where a white wall meets another perfectly white wall, the most prominent thing is the cobweb - or a place where the plaster has started to crack.
"It's like jewellery worn with an outfit – it's the little things that draw us in, the less there is the more these details matter. Whether you're making a chair or a church ultimately the extent to which it will 'work'' is in the resolution of these details; the points where one line becomes another, or where light becomes shade.
"You've got to get that stuff right early - at the drawing board - otherwise you'll get to the end and have to use filler to fudge a detail when that detail could have been the star of the show.
"I sketch things extensively before I make them, playing with them on the page, rotating them, taking them apart. A lot of thought and effort goes into the choice of materials, how they will feel to the touch; how they'll reflect the light. I'll go through piles and piles of wood selecting the bits I want knowing in advance how I'm going to cut them - based on the lighting in the room - and where they'll end up: arranging them so that the light will catch the grain in just the right way.
"Light is so important, as designers and makers we make things out of stuff, but you could say that, really, we are all just sculpting reflected light. Without sun and shadow this stuff ceases to exist."
Today, Barnaby works out of BloQs under his own steam and name. He constantly invites other Building BloQs makers onto his projects, urging them to bring new creative dimensions to his wood and metal commissions.
It's the latest chapter in a colourful career, one which almost literally sprung out of a wardrobe.
When he was a student in the 1990s, Barnaby's curved Edwardian wardrobe - with brass taps for handles and a water-like appearance - was the standout piece at the end-of-year degree show. His talent was immediately spotted by a leading shop interiors firm.
Before long he was on point for that company, designing and building storefront concepts for London's most iconic brands. He also led an installation for a Hampton Court Palace exhibition, reimagining the Queen's wardrobe through the ages.
A stint in the music industry followed, as did what he calls "jobbing" carpentry, which developed into a business founded with his wife making luxury canine furniture and accessories - serving customers such as Sharon Osbourne and Paris Hilton. Progress here was hampered by the bird flu outbreak and bad luck.
In the mid-noughties Barnaby was poached by luxury bathroom and grooming brand Czech & Speake, where he spent eight years as a senior designer and left his signature flare on a range of products that now circulate around the world.
"At C&S, the work was diverse, designing everything from intricately-made jewellery scale pieces through to full blown flagship showroom environments."
The varying work and the stability worked out well for eight years. During that time, Barnaby got married, bought a house and twice became a dad. But soon enough he began to crave the challenge of solo flight. And a couple of out-of-hours projects helped him take that step.
"In the last year of working at C&S, a friend had bought a house which they wanted to renovate," he says. "So I designed it with her.
"Then in evenings and weekends, I built it, spending all the time that I could there with her doing that. It was an opportunity to really grow my wings: I really enjoyed having this really creative relationship with someone who wasn't a boss but a fellow collaborator.
"I wasn't designing for an assumed client base any more, where success was measured in sales figures spread over years, I was designing for someone who was across the table from me. I wasn't having to imagine what the customer wanted, it was right there in front of me: and through this connection I found I could expand what they wanted and give them something new, something they didn't know they wanted. It was like coming home, this new role just made perfect sense to me".
Ready to take the plunge, Barnaby, as a lifelong friend of our co-founder Arnaud, came to work at the Building BloQs workspace. Working at a communal, low overhead space alongside other fired-up creators was a no brainer.
Just as he started out, Barnaby continues to work side-by-side with clients. One might think that working so closely with customers - especially if he's a third-party supplier standing between a client and an architect - may cause friction. But truly working with people, Barnaby has found, spawns the best and most satisfying results for all.
"I don't step on anyone's toes - I work with people, it's all about the end result," he says. "If I work with architects, I'm given a set of drawings that come a long way to explaining what the client wants. But there's always room to expand on it, get everyone talking in a new way.
"It could be a really subtle change: lighting or a handle detail, an old Japanese finishing technique, just a little insertion of something that really enhances what the architect has done.
"The architects may have only got as far as designing the kitchen, as part of a new conversion perhaps, so the client might then ask me to design and make an accompanying dining table and chairs, building on the themes that have been laid down, taking these into other areas of the house."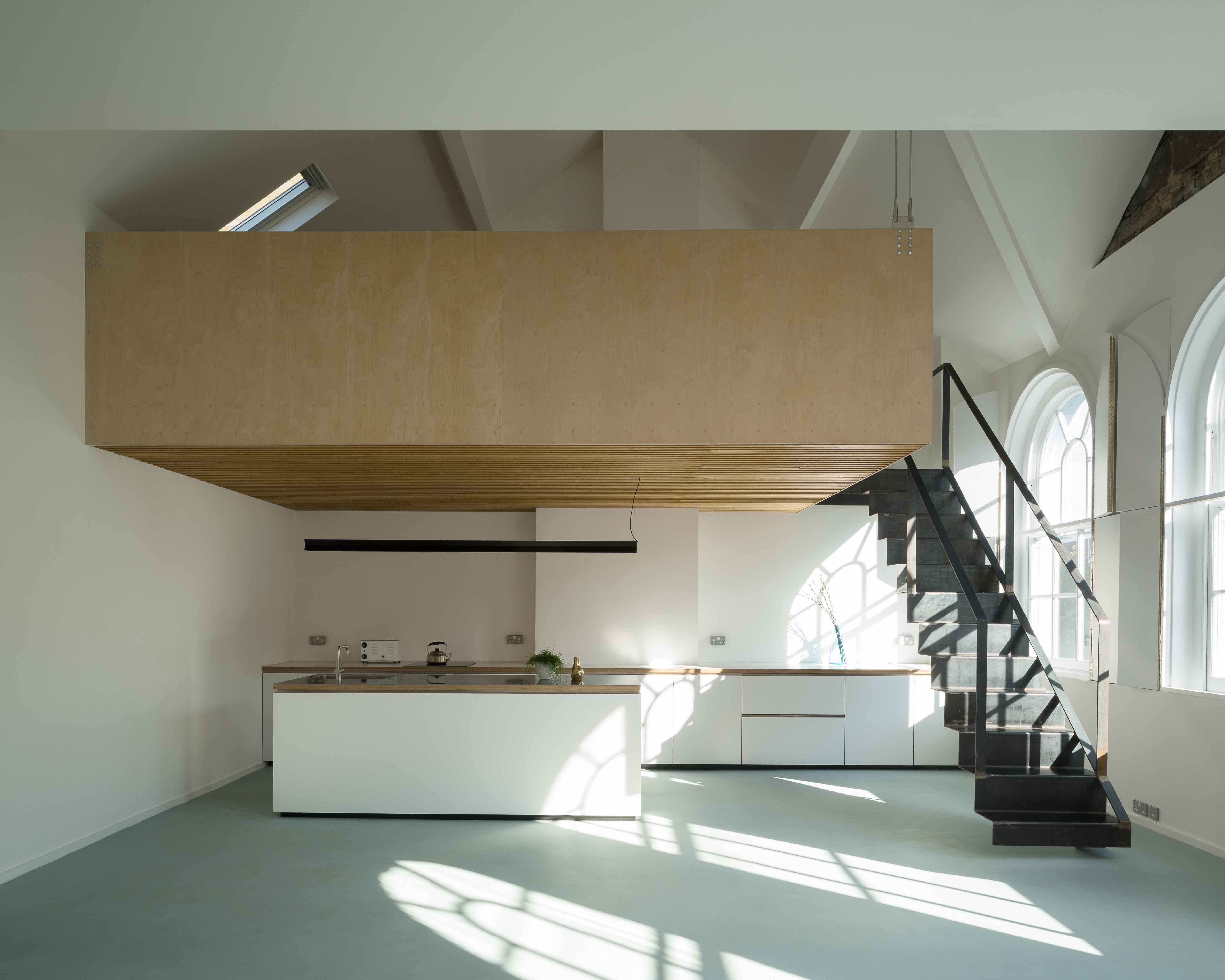 With such a fervent focus on detail, a desire to offload his experience on new makers, and a passion for working with colleagues of differing disciplines, skills and experience, Barnaby's strong belief in collaboration rewards us too.
He has been instrumental in boosting BloQs' culture of coworking and skill-swapping. God might be in the detail but Barnaby Reynolds is something of a god-send, and Paris Hilton's loss is Building BloQs' gain.
See more of Barnaby's work on the BloQs Directory